WaSalam…
Pray for the people of Sudan!
Pray for our Muslim Ummah!
And pray for Humanity!
There are a lot of horrible things happening all over the world to men, women and children, who are suffering in their own homeland. And now we see the people of Sudan being tormented.
Let us include them and all of humanity in our Duas.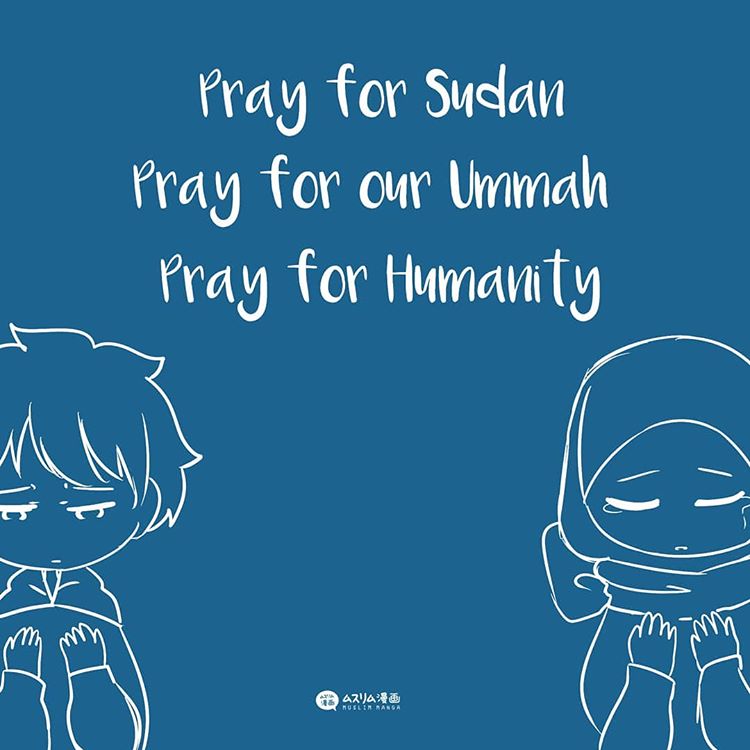 "WaSalam" are in parts "Wa" and "Salam", which mean peace in Japanese and Arabic respectively. Additionally, it is the respond to "Salam" as a greeting in Arabic.
This is a Comic series, that can be relatable and/or silly. Aya, Sura and the gang share their funnier moments with puns, jokes, and goofy faces. In addition to that, they also share important messages with their friends and you. One of them is "Pray for Sudan".
Please feel free to see more Art and you may read this Comic series also on WebToon, if you like.
And also on our social networking channels. So make sure to be following us everywhere you can find us. Twitter, Instagram, Facebook and so on.
Please support us by becoming our Patreon supporter and have early access to the latest comics, WIP, videos and much more.