WaSalam
Fanart of the characters in Muslim Manga's Original Story, "The Heart of Fawwaz". Have you read this story? Let us know in the comments below.
If you haven't read The Heart of Fawwaz yet, then please feel free to read it here on MuslimManga.org!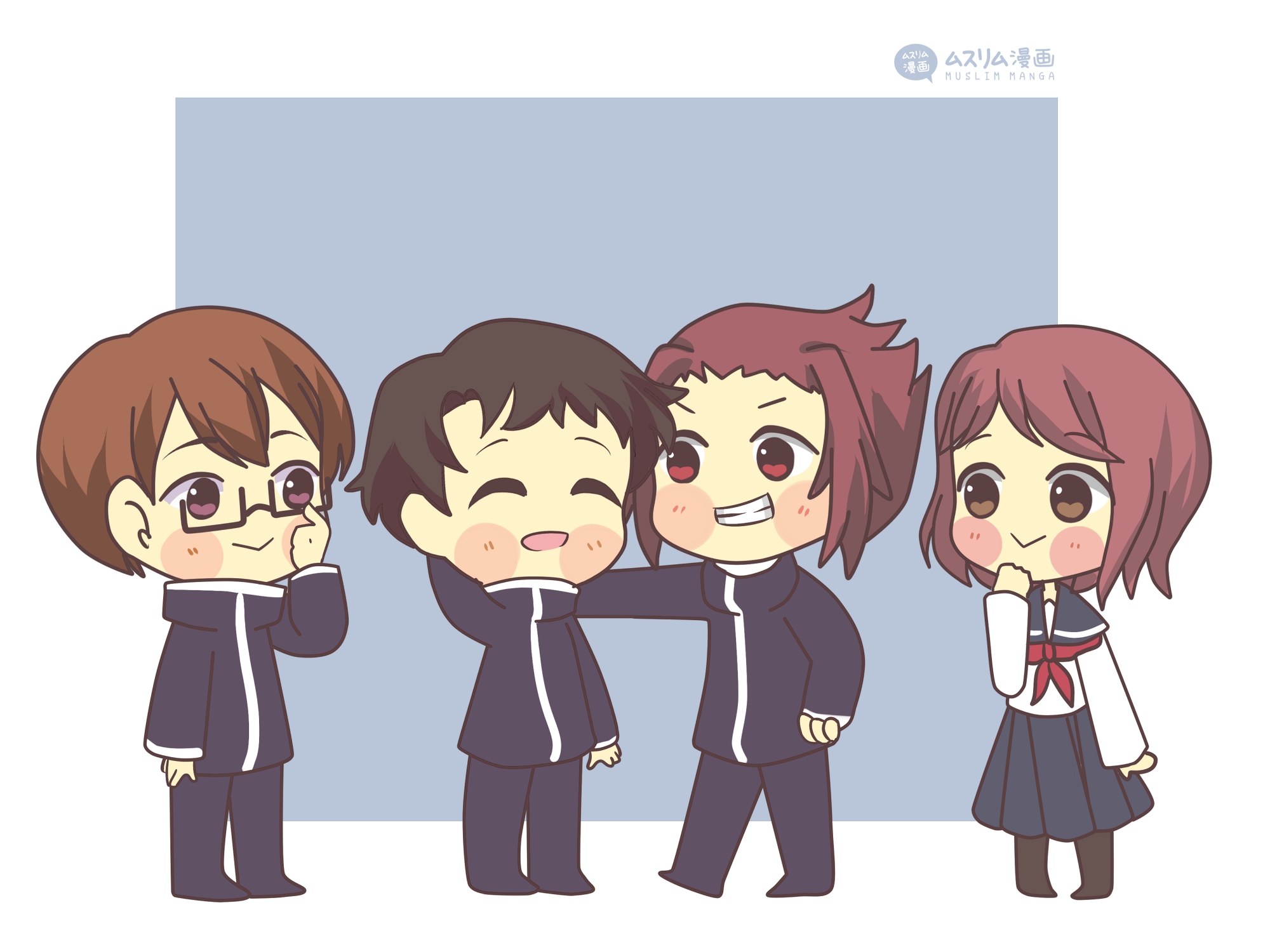 This Fanart shows "The Heart of Fawwaz", which is a graphic novel about a Muslim Malaysian boy and the prejudices he must encounter as he starts living in Japan, while attending Shirouki High School.
Would you like to read more Muslim Manga?
We have a collection of Manga with Islamic stories as well as ones with Muslim characters. Such as "The Pious Student", "Samurai Akiyama" or "Hana & Her Love" and of course a variety of Submissions from our Community!
Do you like this? Insha'Allah, when we reach the goal of 100 Patreons, we no longer would have to worry about Muslim Manga vanish. Then we can focus on making more Manga. Instead of finding money to pay for hosting and other website related things. Of course, you will also receive cool rewards / gifts for the precious contributions. Like getting early access to the latest comics, WIP, videos and much more!
Thank you very much!
Join our team as a volunteer by applying at Muslim Manga!