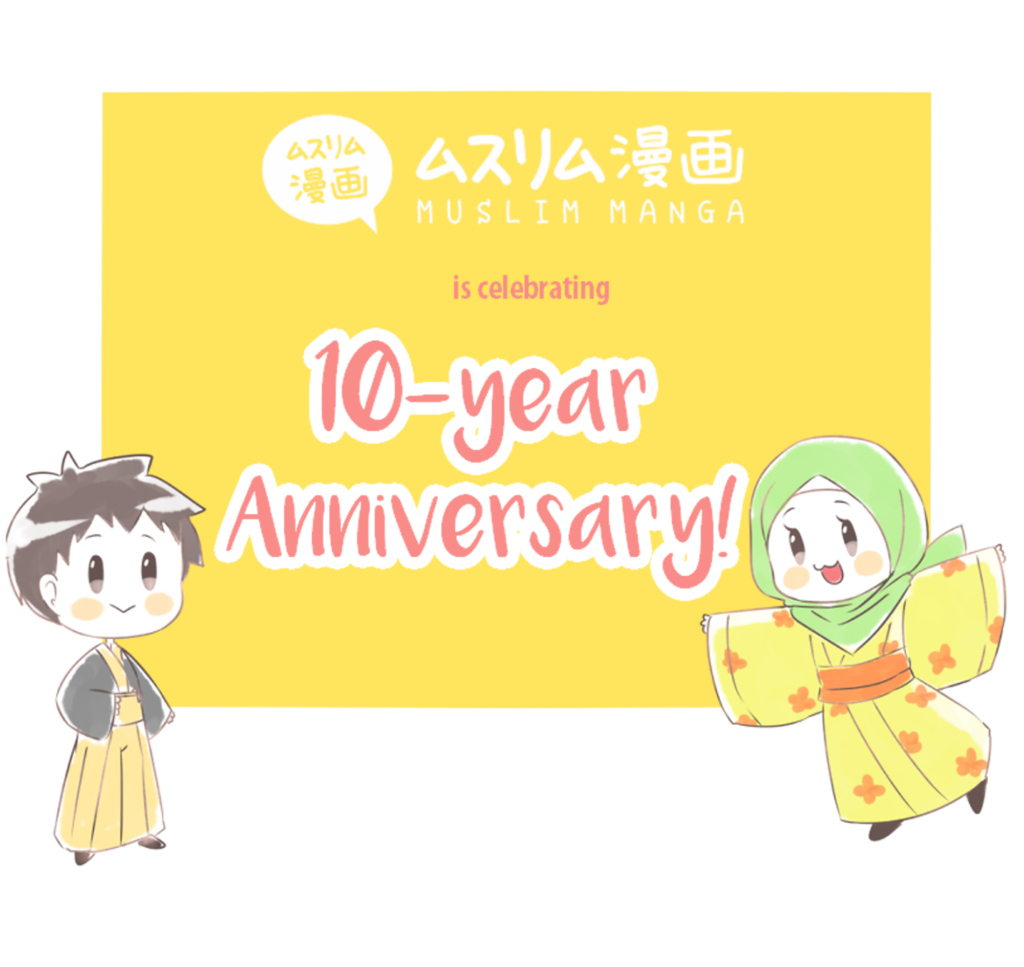 Muslim Manga 10th Anniversary
Peace be with you, did you know that our beloved group Muslim Manga has the 10th Anniversary this May?! That's right, it's been 10 years of changing the world one page at a time, so to celebrate this special event we've arranged a drawing challenge for you all~
       (ノ◕ヮ◕)ノ*:・゚✧ ✧゚・: *ヽ(◕ヮ◕ヽ)
Task
Draw the Muslim Manga mascots (Aya, Sura, Isa, Nao & Poji) celebrating Muslim Manga's 10 year anniversary along with the following themes:
Ramadan Kareem 1440

New beginnings

New Japanese era "Reiwa"
Rules
Any form of artwork is acceptable. It can be a comic strip, an illustration, a GIF, a traditional drawing or whatever you wish to make. But make sure that your artwork doesn't have any profanity or is disrespectful to any nation or religion.
After you're done making the artwork, take a picture of it & post it on social networking sites (Facebook, Instagram, Twitter) with the hashtag #MuslimManga10 . Write Muslim Manga's website address (www.MuslimManga.org) at one corner of your image.
Your artworks will be displayed on Muslim Manga's official Instagram account with a shout-out to the artist.  A winner will be chosen and will win a drawing from Maricore (Instagram account: @maricore.mc) Pick up your pencils, pen, paper, tablets and let's start celebrating the Muslim Manga 10th anniversary!
Minasan, ganbatte kudasai! 😀