#PlayTimeWithPoji
Totoro plushie is Aya's childhood toy. What was your favorite toy when you were a kid? Show us by joining our art challenge!
Create your artwork and use the hashtag #playtimewithpoji and tag @muslimmanga on Instagram.
You can use our characters or your original characters in your submissions.
You may submit your artwork right here on this page of the website. Simply attach your artwork in the comment section. Jazak Allah Khair.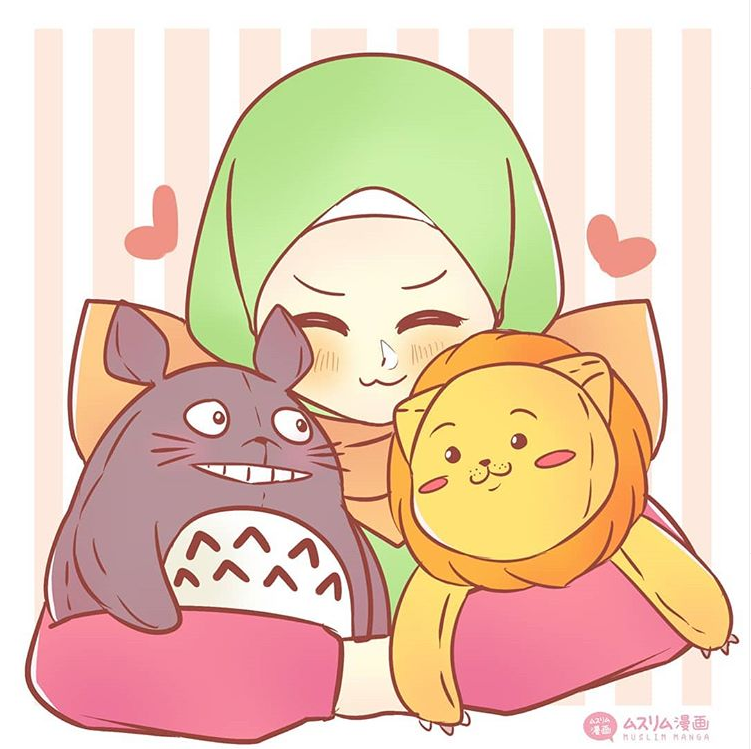 Tags: #playtimewithpoji #cute #totoro #plushie #doll #peace #islamic #hijab #hijabi #comics #mangacharacter #poji #aya #sura #muslim #muslims #muslimah #muslimmanga #muslimmangaclub #mmc #manga #sundayfunday #artchallenge #weeklyartchallenge #weeklychallenge #nurcity #nurizen