WaSalam
What if Hana & her Love had an Anime Scene?
If you haven't read the Manga yet, you may enjoy Chapter 1 here on Muslim Manga! 
If you already know the first part: Here's Chapter 2!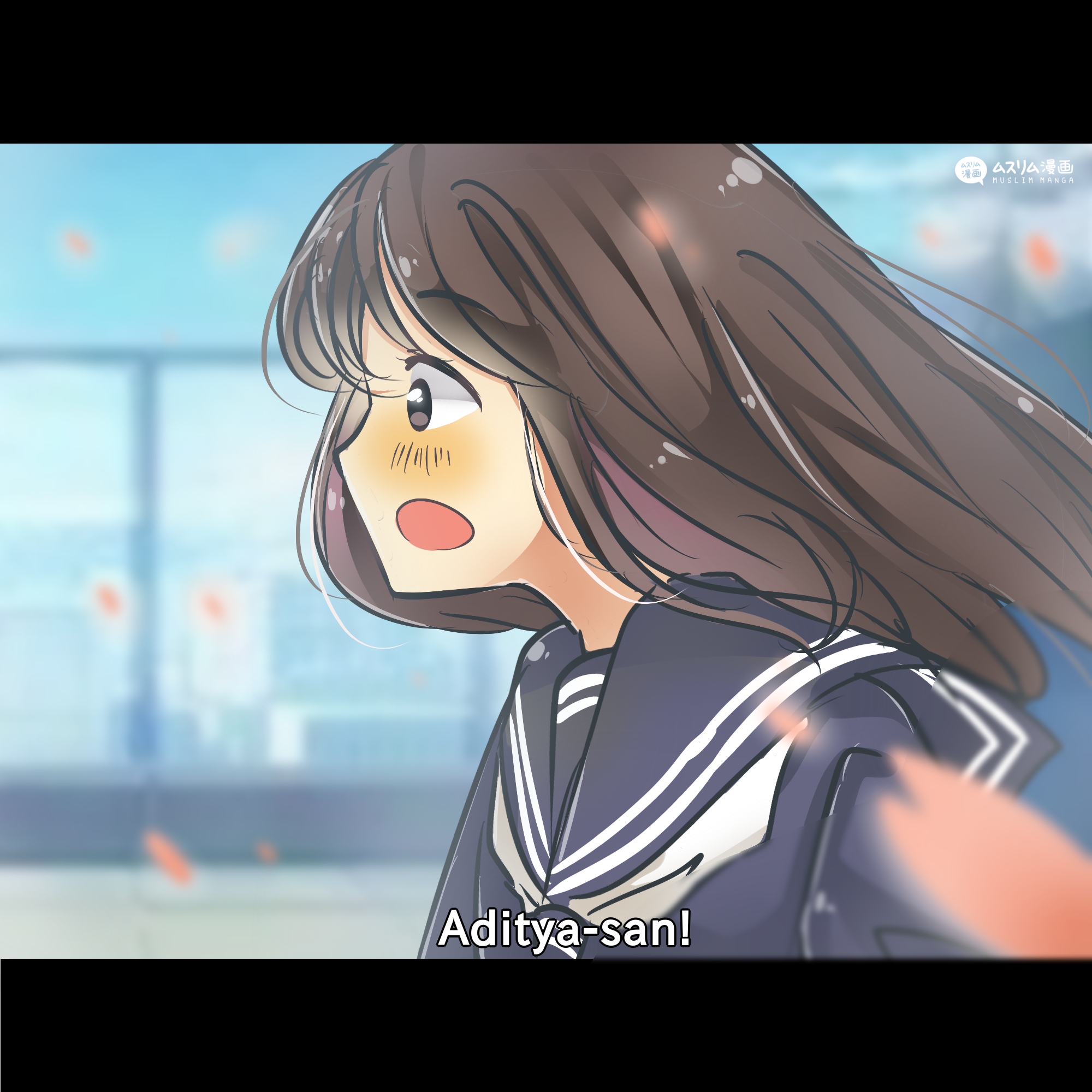 Hana & Her Love is a high school slice of life comedic Manga by Harihtaroon & Hamed Nouri. Hana has sworn never to fall in love with a boy until Aditya walks past her. Because of him suddenly Hana's world changes forever. Is this merely love at first sight or will this shape her destiny?
WaSalam is a Comic series, that can be relatable and/or silly. Therefore Aya, Sura and the gang share their funnier moments with puns, jokes, and goofy faces. In addition to that, they also share important messages with their friends and you. Or sometimes we have Fanart like "Hana Anime Scene". "WaSalam" is a pun using "Wa" and "Salam" which mean peace in Japanese and Arabic respectively. Additionally, it is the respond to "Salam" as a greeting in Arabic.
Do you like this? Then please support us by becoming our Patreon supporter and have early access to the latest comics, WIP, videos and much more!
Join our team as a volunteer by applying at Muslim Manga!