WaSalam…
We pray to the Almighty for ease and to free Palestine, Insha'Allah. Let us not forget our Muslim brothers and sisters in Palestine.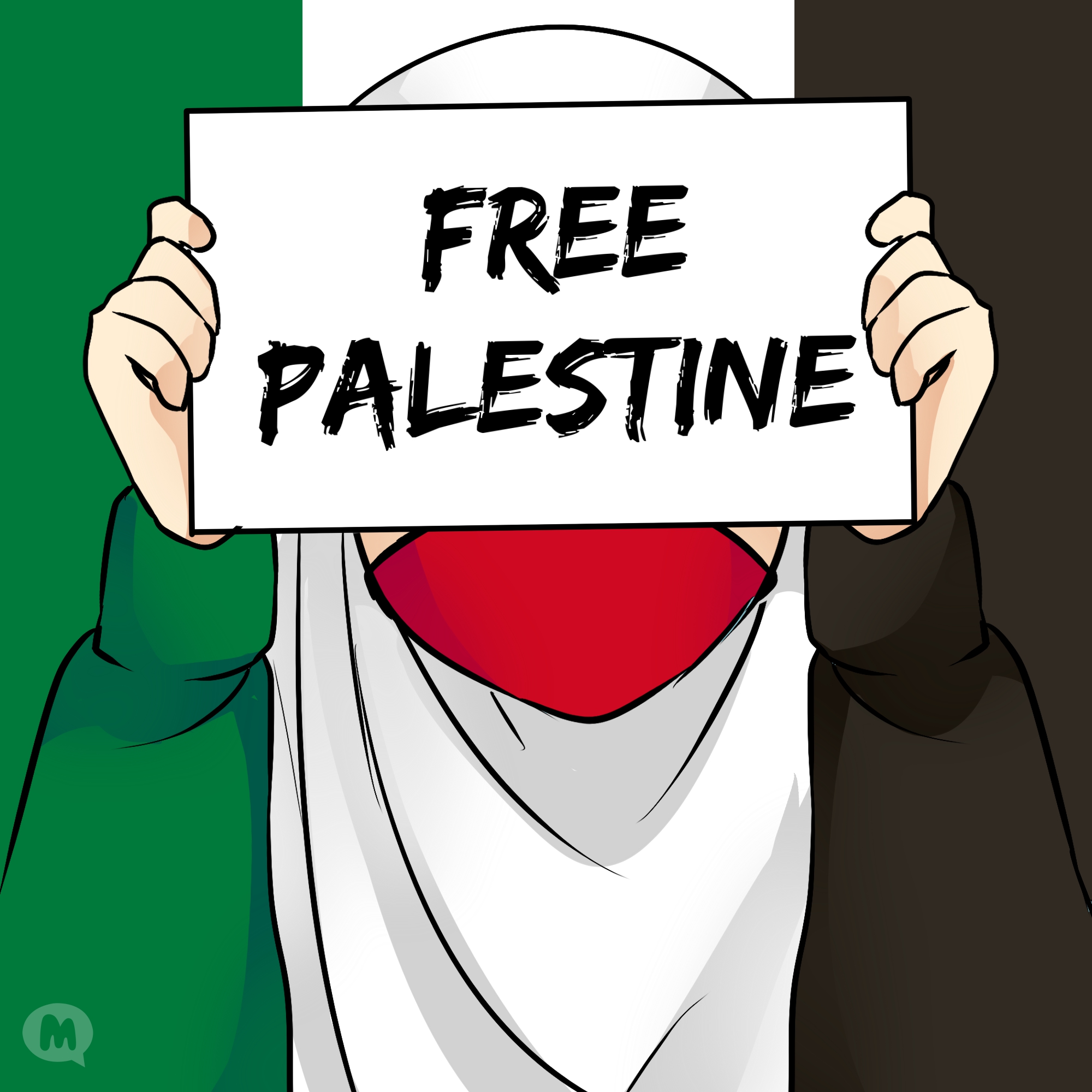 "WaSalam" are in parts "Wa" and "Salam", which mean peace in Japanese and Arabic respectively. Additionally, it is the respond to "Salam" as a greeting in Arabic.
This is a Comic series, that can be relatable and/or silly. Aya, Sura and the gang share their funnier moments with puns, jokes, and goofy faces. In addition to that, they also share important messages with their friends and you. One of them is "Free Palestine".
Please feel free to see more Art and you may read this Comic series also on WebToon, if you like.
And also on our social networking channels. So make sure to be following us everywhere you can find us. Twitter, Instagram, Facebook and so on.
Insha'Allah, by reaching the goal of 100 Patrons we no longer would have to worry about Muslim Manga vanishing. We can relax and focus on making more Manga. Instead of finding money to pay for hosting and other website related things. Of course, you will also receive cool rewards / gifts for the precious contributions.
Thank you very much!